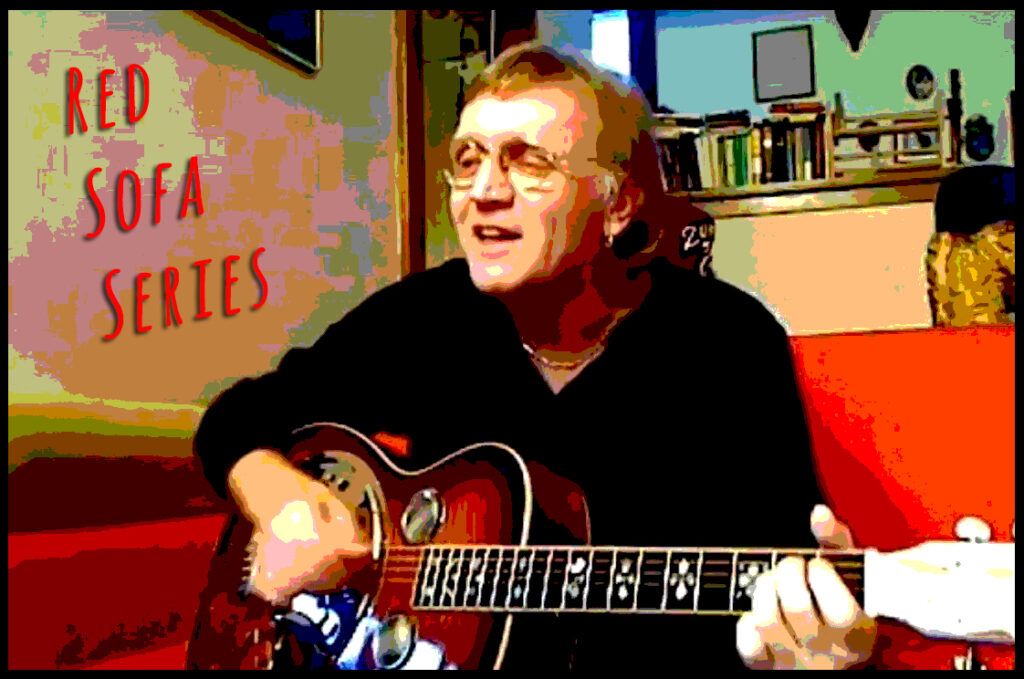 Beginning in 2008, Lonnie started recording intimate acoustic performances of both his own compositions as well as some of his favorite songs by other songwriters while sitting on his living room couch. And thus, the Red Sofa Series was born.
He described his post for his composition, Hero For Sale, giving us a glimpse into his perspective on the series in general.
"A rather dark tale… new song from the red sofa. I keep thinking if I write on a bright red sofa I'll start coming up with some cheery material…ah well, I should know better by now."
Songs included in the Red Sofa Series
Lonnie's originals:

     Hero For Sale
     Walk On through
     Miss Claudia
     There Is A Dog In Rockford
     So We Jump
Non-Originals:
     Bread and Water | Gary Morris & Jeffrey Rea
     Still Crazy After All These Years | Paul Simon
     Sweet Little Mystery | John Martyn
     Whiter Shade of Pale | Gary Brooker & Mathew Fisher
Whiter Shade of Pale stands out among YouTube visitors with over 42,000 views. Read a sample of their comments below…
 "Sounds like what I imagine George Harrison would sound like if he were alive today with a beautiful finger-picked arrangement behind him of course. Probably the best version I've heard on YouTube! Excellent job!"
 "A really fine version… doing justice to the classical music of our times."
"Very nice…that guitar sounds like a dream. Very well done."
 "Best acoustic version on you tube. Brilliant!"
 "Fantastic voice and guitar work!!!"
Trip on over to YouTube and check out this wonderful series. We would love to hear your comments. Let us know your favorite tune!