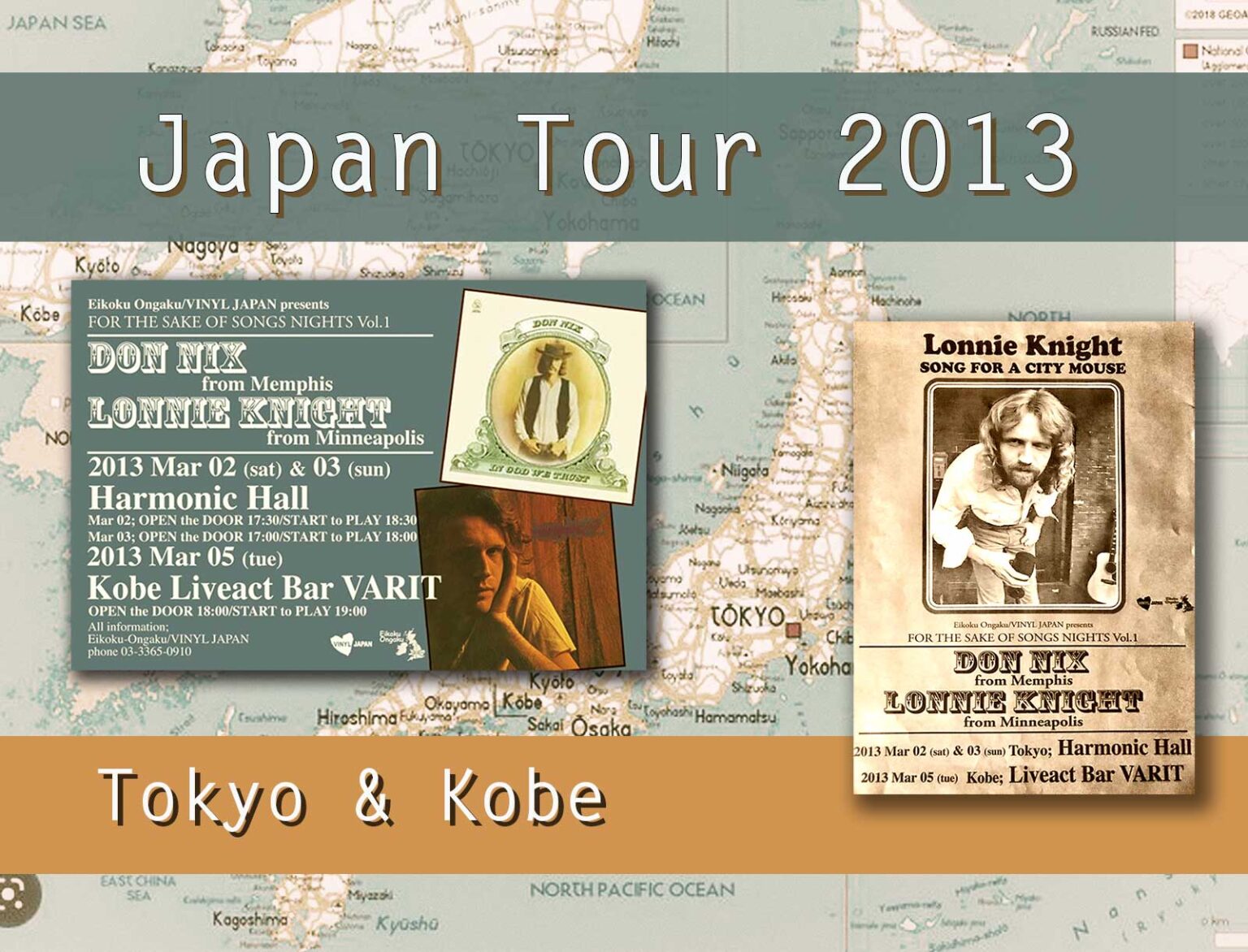 March of 2023 marks the 10th anniversary of Lonnie's tour in Japan, so it's only fitting to take a look back on his experiences in that beautiful country. Early in 2013, he had been contacted by VINYL JAPAN to perform as a solo artist, sharing the bill with Don Nix and his band. To Don's delight, Lonnie also lent his talents as a member of Don's band. Lonnie's music has been known in Japan for quite some time, evidenced by what one of his fans who wrote to him…
"Around the middle of the 1970's, it had been said in Japan, 'There really is something in Minnesota', and Japanese folk music lovers had begun to listen to your albums 'Family in the Wind 'and 'Song For A City Mouse'…they still are listening to them even now, I suppose."
~ Chikashi Nishiwaki
Busy with projects at the time, Lonnie thought about it for a minute. The minute quickly passed and he started his preparations for the tour. As any musician knows, preparations for a tour in another country can be quite complicated, involving work permits, visas, travel and lodging arrangements, etc. Tetsuya Nakatani and his wife Izumi, both of VINYL JAPAN, were instrumental in helping Lonnie with all of those details.  
Knowing how airlines notoriously treat instruments, Lonnie was hesitant to bring his own acoustic instrument on a plane. A musician from Kobe, Nori Fumi, offered his 1994 Martin D-28 for Lonnie to use at the shows. For you guitar geeks, it was fit with a Fishman Rare Earth Blend pick up system powered through a L.R. Baggs Para Acoustic DI Pre-amp.
Concerts were held on March 2nd and 3rd at Shinjuku Harmonic Hall in Tokyo and March 5th at Liveact Bar Varit in Kobe as part of the For The Sake Of Songs Nights Vol. 1, presented by Eikoku Ongaka/Vinyl Japan.
A few words from one of his Japanese fans…
"Thank you very much for a wonderful and excellent concert. Your exquisite and delicate voice, masterful acoustic guitar work – everything was so lovely and soothing. And without your electric guitar…Don Nix's second set couldn't be as good as that. We had a comfortable and great time."
I am the one who brought your 2 CDs and Dick Pinny's 'Devil Take My Shiny Coins' and asked for your autograph before the concert. And hearing you talk about it before you played 'Motherlode', I was so deeply moved. I will never forget it forever. Thank you so much again.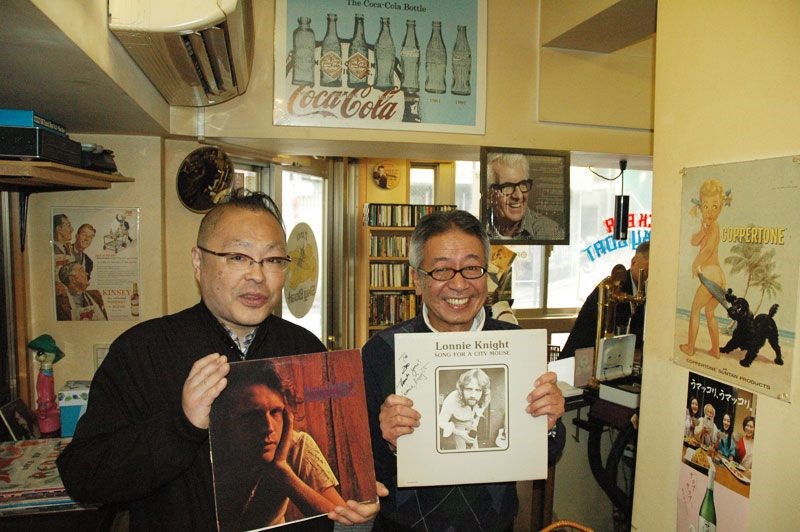 In total, Lonnie spent 7 days in Japan between February 27th and March 6th, giving him the opportunity to experience the people and culture of Japan. His own words reflect his experience and how much he was impacted by his time there, not only by its rich culture and wonderful cuisine, but most importantly to him, its people…
 "Everyone in Japan was so kind and caring – it is an amazing country. I have new friends and memories that will last a lifetime. Tokyo… a beautiful city, full of incredibly beautiful people. Each person I have met on this journey is a kind and generous soul. I will cherish these people and these memories for the rest of my life.
Arigato gozaimasu, (thank you, thank you), Tokyo."
Listen to Lonnie's live performances in Kobe, Japan.
Some of Lonnie's memories from Japan…