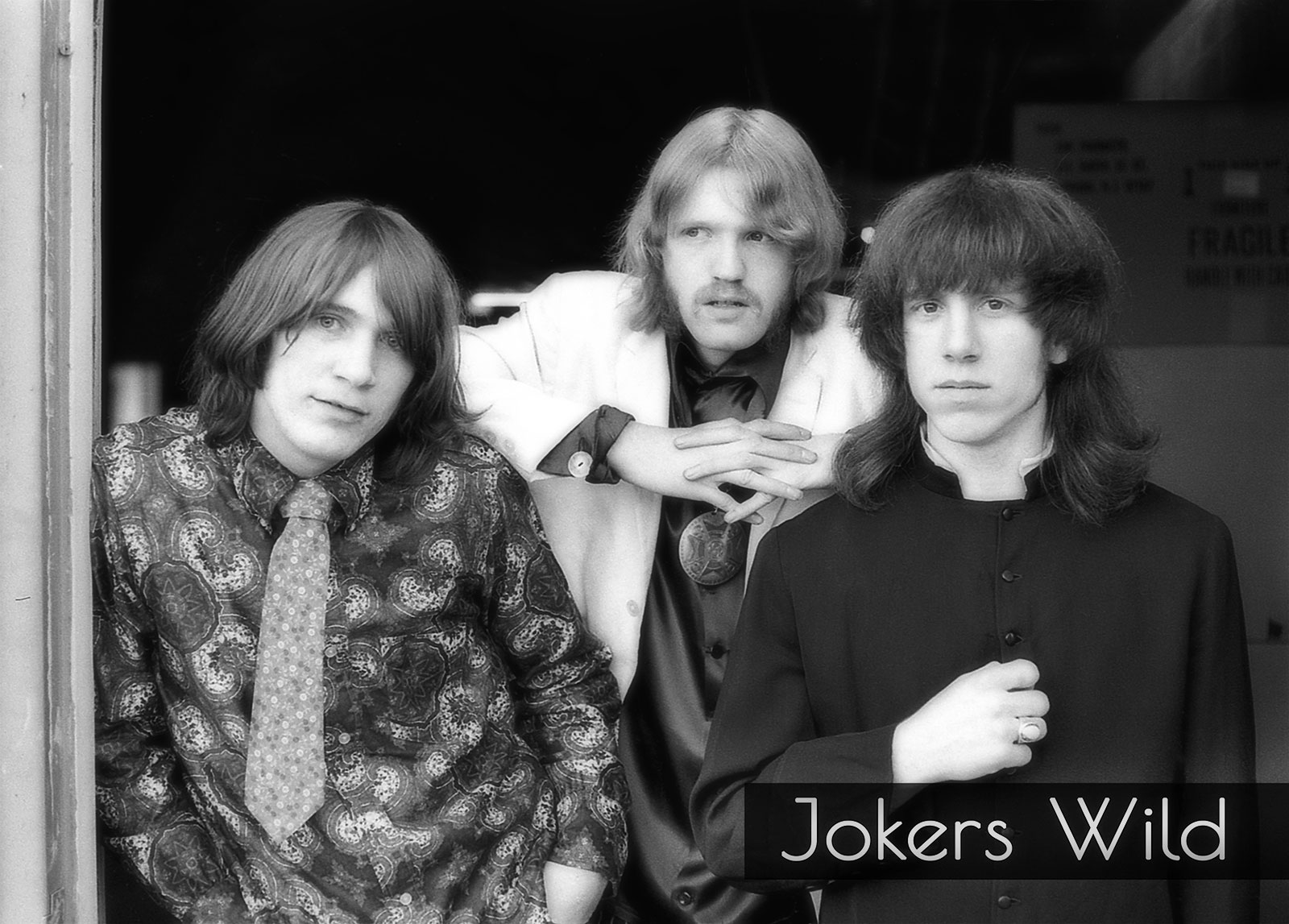 When the JOKERS WILD reorganized into a three-piece group from the original five member band, many people thought this was the last fatal attempt for the unit to stay alive. But, as their fans will now tell you, they have never sounded better nor have they ever been as popular as they now are. Being in the semi-psychedelic style of music, they are still different. You have to hear this unit to believe the amount of sound that is produced by three men.
They have a very full exciting sound that is capturing many people all throughout the Midwest and beyond. Lonnie Knight is the lead player of the unit and, of course, probably the tallest lead player in the United States. Joining the band in 1976, Knight provided the backbone and signature guitar riffs that propelled the Jokers Wild into the national spotlight. They performed primarily original songs with Knight and Johnson as the principle writers. Lonnie stands over 6'5" in height and his weight is only a pin over 125 pounds. Denny, the bass player and leader of the JOKERS WILD is the quietest one of the three. Pete, the drummer and spokesman on all subjects for the group if you can understand what he is saying, probably has the largest set of drums ever seen on stage with one band. Many people who have seen Pete in action have called him a "human dynamo."
The JOKERS WILD are well known in all high schools and colleges throughout the Midwest having played many. As you can see by the picture, they aren't exactly the prom type of band, but for any other type of social event at your school or ballroom, the JOKERS WILD are sure to be a big success.
They need to be seen live and be heard, and hearing them is a necessity for those who like – or don't like – Midwestern bands. They are good

The Youth Forum Fargo-Moorhead
Nancy Edmons, Staff Writer
45's released by Jokers Wild
| | | |
| --- | --- | --- |
| Metrobeat 7-7941 A&B | All I See Is You/I Just Can't Explain It | 1967 |
| Peak Records 8-8873 A&B | Because I'm Free/Sunshine | 1968 |
| Peak Records UA 379-39189 A&B | Peace Man/Tomorrow | 1969 |
Read the 2013 Interview with Lonnie Knight and Denny Johnson published in It's Psychedelic Baby Magazine.

See more Jokers Wild images.