This two CD, twenty two song package is a half-century retrospective of Lonnie Knight's work. Released in 2019, it was produced by Patti Patton, Lonnie's partner and soul-mate.
"Long before Lonnie's cancer diagnosis, I said I wanted to make an album comprised entirely of Lonnie performing his originals, including all the lyrics. Lonnie and I were planning that project when his fight with cancer was lost. Without Lonnie, of course, that dream was not to be realized.
I couldn't let go of the desire to make more of Lonnie's music available for the enjoyment of others. Eventually, my original idea was modified to creating an album containing performances reflective of Lonnie's career; with originals and covers not on his previous albums; containing a variety of genres; and representation of every decade.
All songs on the album are special to me and/or what I understand to be special to other groups of people. Of particular significance to me is "If I Go." The lyrics were written for me by Lonnie on April 2nd, 2016, one day after his cancer diagnosis. He started developing the music a few days later. The song was completed in December of 2019 after Richard Grossman further developed the music and recorded it.
My wish is that this album brings pleasure to all listeners, and especially to those whose lives touched Lonnie's in such a positive way."
~ Patti Patton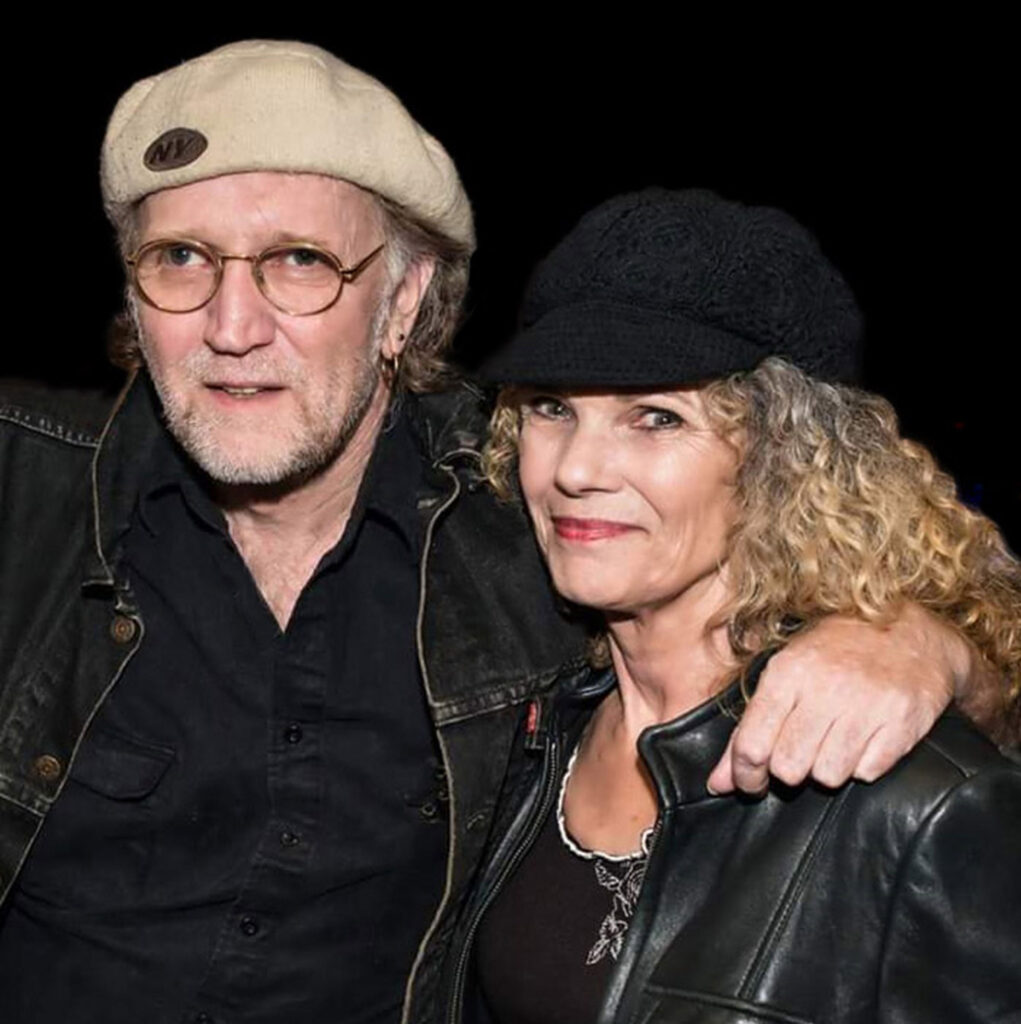 Recorded at: Mosquito Shoals, Airborne Studio, Crocus Hill Studio
Edited & Mastered by: Richard Grossman
Produced by: Patti Patton
Graphic Design: Madeleine Hart
Printing/replication: Vision Van Gough
Cover Oil Painting by: Tom Page
Photographers: Don Olson, Madeleine Hart
The credits list for this double CD package is so long it requires its own page.

©2019  Lonnie Knight Productions
NOTE: Below are lyrics for Lonnie's original songs along with any available session charts.
Whenever you're lonely I'll be there
Say you need me only I'll be there
Because I love you I need you so
I'll be there
Whenever you're lied to I'll be there
Need someone to cry to I'll be there
Because I love you I need you so
I'll be there
There if you want my loving
There if you want someone to care
Whenever you're lonely I'll be there
Say you need me only I'll be there
Because I love you I need you so
I'll be there
Because I love you I need you so
I'll be there
If you want me all you have to do is call me yeah
Just call my name I'll be there
Whenever you want me I'll be there
Whenever you need me I'll be there
Because I love you I need you so
I'll be there
©2019 Lonnie Knight Songs
Lonnie Knight, Harry Nehls, G Garrett
Candy days searching nights
I'm seeing for the first time in my life
Willows waiting sleep never won
Candy days fallin' one by one
For the prophets that burn in your eyes
Amber glass playthings that melt in the sky
Winter lady with ribbons of flame
Touch me she said you will not be the same
Lost in her magic I gave my heart
Scored by her darkness and becoming
Part of her playthings that melt in the sky
Falling and falling your truth is her lies
Lurking secrets that wizards keep
Fingers aching I dip my hands into the seas
And loving but the wind says forget
Gone with the darkness she hasn't loved yet
Morning glories all dressed in black
Time for anything moving and the angels cry
You're crazy to call her your own
Gone with her darkness you're left with her stones
Left behind out of my mind and the stars
Play a lullaby tell me I'm dyin'
Willows  waitin'  for me to fall
Won' t you roll me down mountainside
Take away all of the playthings that melt in the sky,
Dance with the wizards and kiss me goodbye
©2019 Lonnie Knight Songs BMI
They shut the tap off at one o' clock in St. Paul
Two in old LA four am is Chicago's last call
Damn long time to play
We've been on the road since sunrise
That's sunrise last July
This is too many miles not enough smiles
Too many stages not enough wages
Picker's lullaby
We're not independently wealthy
It costs a lot to buy these strings
Don't you understand the emotional trauma
We live every song we sing
The motel's too hot the water's too cold
And the food keeps killin' flies
This is the unrecorded unrewarded
Two lane black top playin' on the flattop
Picker's lullaby
You might wonder why we don't get haircuts
Suits and jobs swap the truck
For some economy cars find us some
Ladies and make us some babies
Quit hangin' around in bars
We still dream of rich and famous
But we live on getting by
Show us you love us, show us
You care easy on the water
Heavy on the Cuervo
Doh di oh doh
Another town another show
This is the picker's lullaby
©2019 Lonnie Knight Songs
It's rainin', coming through my windows
it's a long and lonely afternoon
there ain't no TV show to make me smile
no one to call up on the telephone
since you have gone
It's rainin', coming through my windows
I won't get up to close them, I don't care
if things get wet or things get broken, they're
only tokens of a love that's lost somewhere
since you're not here
Let it rain forever, let it wash over me
I need this deep blue weather
'cause I'm as blue as any man can be
It's rainin', coming through my windows
rain will put the fire out and sing me a lullaby
and let me sleep until tomorrow
rain will wash away my sorrow and I'll get by
since you said goodbye, it's rainin'
Let it rain forever, let it wash over me
I need this deep blue weather
'cause I'm as blue as any man can be
It's rainin', coming through my windows
it's a long and lonely afternoon
there ain't no TV show
to make me smile
no one to call up on the telephone
since you have gone
it's rainin'  it's rainin'  it's rainin'
©2019 Lonnie Knight Songs BMI
Are you going out again tonight
Are you seeing someone new
A little bit of wrong and a little bit of right
A little bit of something to do
You put your red dress on
The one that drives me crazy
That keeps you up 'til dawn
The place is getting hazy
You've let your heart get lazy
Hold on let the morning be your lifeline
Let the day be filled with sunshine
Let tomorrow be tomorrow
Hold on if you never find the answers
In the diamonds and the dancers hold on
Putting in your time
Putting on your face waiting for the
Phone to ring another date at nine
Another crown that doesn't
Cost you anything
You ordered rum and lime
It's primitive and tribal
You won't give up the time
To question your survival
You're crazy on arrival
You're going out tonight
You're dancing with your heroes
A lonely heart's an easy mark
When they tell you are fine
They always say goodbye
When you want to say hello
©2019 Lonnie Knight Songs
Everywhere a river flows by every door
Flows by everybody's feet never asks for more
Our window's sad, no stars around whose message is I said
Somewhere flows the river its course will never end
The sky turns black on my birthday wind howls drags us along
Trees start to smile as I'm passin' on my way
They know I'll be tired much too soon
Somewhere in the distance pretty grass grows all around
Sun up comes tomorrow starts to wake the sleeping town
Called peace man with another voice
Screaming, said it's got to be tonight
Witches lurk behind the smile going back along glory light
No one knows my name it's just the river flowing
Yeah just the river flowing yeah just the river
Yeah just the river flowing
This way's out of town 'nother nation being the star
Something called goodbye
It's something down the hall
Too satisfied to walk the street that leads to the party
Everywhere the river flows to eternity
The sky turns black on my birthday wind howls drags us home
Trees smile as I'm passing on my way
They know I'll be tired much too soon
©2019 Lonnie Knight Songs BMI
If I go I won't go far
Just look up into the evening stars
I'll be there in every whisper in your heart
I have loved you for so long
And we're right where we belong
Never ending no we'll never be apart
Monday morning and the coffee's on the stove
I sit and watch the day begin with the woman that I love
Two alone safe at home 
Let the wind come up and let the rain come down
Here we are together here we're safe and sound
All we've prayed not afraid
If you look and I'm not there
Don't you worry baby I'm everywhere
Underfoot and in the middle of it all
But if these summer days decline
If this battle is not mine
Sooner or later everything must fall
Friday night and there's no place we have to go
There's a snuggle in the air and music on the radio
So little time and there's so much
So much we want to do
And every moment counts as more
If that moment's spent with you
So if I fall asleep too soon
Just remember I've gone walking on the moon
And I'll be back before you know it
Leave that candle in the window
A beam to light my way
It gets so dark out here at times
And I don't want to go astray
So if I go I won't go far
Just look up into the evening stars
I'll be there in every whisper in your heart
I have loved you for so long
And we're right where we belong
Never ending no we'll never be apart
©2019 Lonnie Knight Songs